Korpuswara – where body, visual and sound amalgamate
Re-emagining tradition and contemporary art together on a single stage, celebrating the arrival of spring.
Body and nature are the essence of universe creating a sense of being in multisphere worlds of ours. Sound fills the space around us and bends the time through intangible waves.
Gamelan has its roots in strong tradition of music of the archipelagic Indonesia with its ties to visual art and culture. Korpuswara is a reinterpretation of body movement, shadows and light projection art with contemporary gamelan music. Polish body and visual projection artist collaborates with Indonesian gamelan and art music composer collaborate to define artistic performance in cosmopolitan London.
Korpuswara
~where body, visual and sound amalgate

March 21st, 2016
The George Wood Theatre
Goldsmiths, University of London
New Cross, London
Free admission: Register via Eventbrite

Support us: Gofundme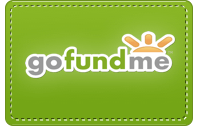 Artists:
Piotr Bockowski – Visual and body artist
As a visual artist, Piotr Bockowski is Polish body and visual artist living in London UK. Earning his MA in Culture Studies and Philosophy from University of Adam Mickiewicz and now is focusing in his PhD research in Media and Communication in Goldsmiths, University of London.
His work that explores body movement and visual video projection has brought him to residencies in Dumbo (New York, USA online),  Loft345 (Guangzhou, China), Lijiang Studio (Lijiang, China), Creative Carnation Center (Tartu, Estonia), Anatums Abode (London, UK), Centrum Amarant (Poznan, Poland). He also won awards from Knight Arts Challenge Grant dari John S. & James L. Knight Foundation, USA and Best Moving Image Design, Sound & Image Challenge Worldwide, Creative Macau, China.
Since 2005, he curates arts performance in London, Berlin, Hong Kong, Guangzhou, Warsaw, Poznan. His work has also performed and screened in the US, Latvia, Poland, Romania, UK, Estonia, Germany, China, The Netherlands, Macau, France, Hong Kong, Bulgaria.  His articles have also been published by YiShuShiJie Magazine (China), UNCO Magazine (Russia), Stigmart Videofocus (UK), The New Post-literate (USA), Bright Stupid Confetti (USA), SSO (Poland), UAM (Poland), Guangzhou Private Economy News (China).
Aris Daryono – Composer & Gender Player

Aris Daryono is a Javanese gamelan musician, teacher and composer living in London, UK. He was born in Sukoharjo, Central Java, Indonesia. He was educated and trained both in western music and traditional Javanese gamelan in Java. Since moving to the UK in 1999, Aris has been performing and teaching Javanese gamelan, leading gamelan workshops and projects, as well as composing music for Javanese gamelan instruments, western instruments and electronics.
As a professional gamelan musician, he has performed in many gamelan concerts across the UK and Europe. He is a member of the Southbank Gamelan Players and several chamber gamelan ensembles in London. He teaches gamelan regularly to school children and leads workshops for people of all ages across the UK, including INSET workshops for teachers. He also leads composition workshops and long term composition projects using gamelan instruments and western instruments. His successful project featured teaching gamelan and composition to Royal Academy of Music composition students and Aris also has been part of collaborative works with Berlin folk music group 17-Hippies, Australian actor Brett Brown under the direction of Andrew Visnevsky from Royal Academy of Dramatic Art, London, and also prominent Indonesian Jazz musician, Dwiki Darmawan.
Alice Barron – Violinist
Alice Barron is a violinist and collaborator based in London, performing and researching a wide range of musical styles.  Focusing on contemporary and world music, recent performances have been in Bergen, Rotterdam and Hong Kong and at WOMAD festival in Australia and New Zealand.  Alice has a Masters in performance and research with a distinction from the Royal Academy of Music
---
---
Update
Slideshow ini membutuhkan JavaScript.
Performance Day:
Slideshow ini membutuhkan JavaScript.